Affordable Financing For Treatment Plans
At Savannah Periodontics, We Understand Your Needs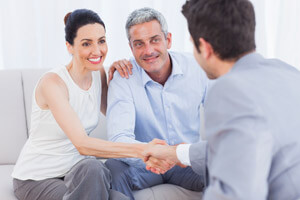 There's no way around it -- dental care can be expensive. Even if you already have dental insurance, you'll find that most plans don't cover the full cost of every procedure you may need. Savannah Periodontics understands that dental treatment can be costly, and that's why we do our best to provide affordable options whenever possible. We accept most dental insurance plans, but we're also happy to offer treatment financing options through Prosper Healthcare Lending and CareCredit. Financing is a wonderful way to pay for your dental care at a pace you're comfortable with, and these two groups offer the very best.
Financing Over $2,000: Prosper Healthcare Lending
For more costly dental procedures, we recommend Prosper Healthcare Lending. Financing is available for 100 percent of your out-of-pocket costs, and interest-free plans up to 12 months are available (subject to qualification). This option also offers fast approvals -- you'll know your status within five minutes of applying. Submitting an application with Prosper Healthcare Lending makes no impact on your credit score, and you're offered several payment plan options without having to pre-commit to any of them. You'll have the chance to thoroughly evaluate each one before making a decision. That means there's absolutely no risk in submitting an application to review your options.
Financing Under $2,000: CareCredit
For financing dental care under $2,000, we recommend CareCredit. It's a financing plan that works like a healthcare credit card that you use to pay at the end of your dental appointment. Then you pay off the sum at a pace you're most comfortable with. Just like with Prosper Healthcare Lending, the application process for CareCredit is fast -- you'll know your approval status within minutes of applying.
Savannah Periodontics Works With You
If you already have dental insurance coverage, we can pre-qualify you for financing to cover your expected out-of-pocket costs. That means you won't have to spend any time waiting for paperwork to go through until you receive your dental care. Your treatment can be scheduled while our office processes the pre-authorization from your insurance company! This is just one example of how we'll work with you to make paying for your dental care as painless as possible.
Contact Us Today
If you have any questions regarding how you can benefit from affordable financing through Savannah Periodontics, please don't hesitate to call our office at (912) 355-2688 and ask to speak to our insurance coordinator, Elizabeth Bredon. She will welcome the opportunity to discuss Prosper Healthcare Lending, CareCredit or anything else related to paying for your dental care with you. You may request an appointment online here and someone will get in touch with you shortly.